Layout - 'Emily Street Shed'
a scenic model railways layout –



This was my own exhibition layout, built and exhibited during the 1990s. These photos were taken in 1997 before the layout was finished, with the brewery recently added and the remaining backscene buildings not yet in place.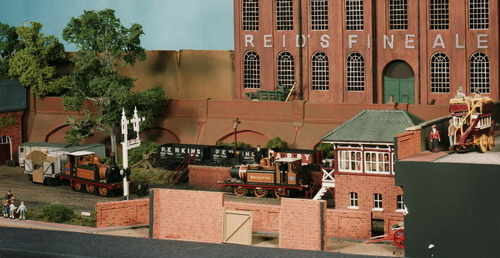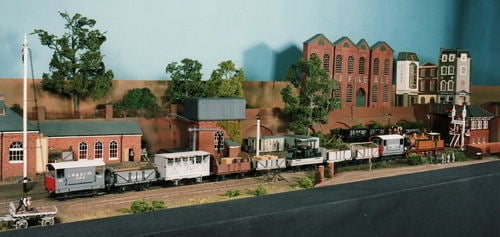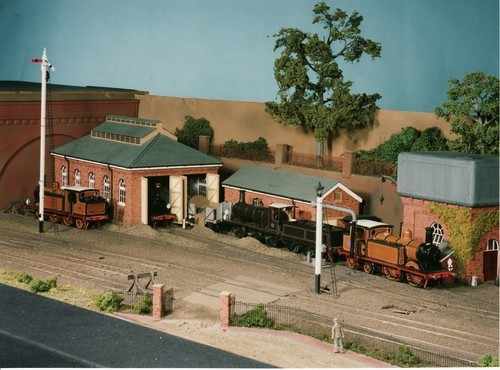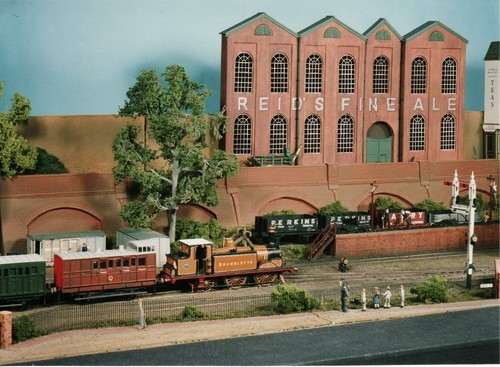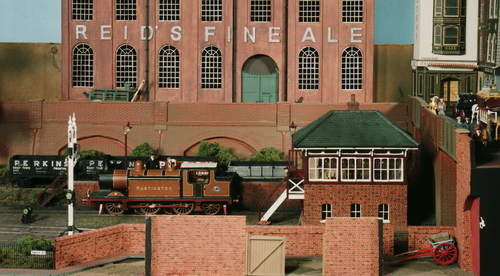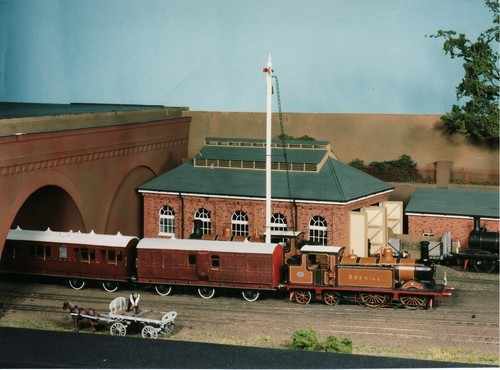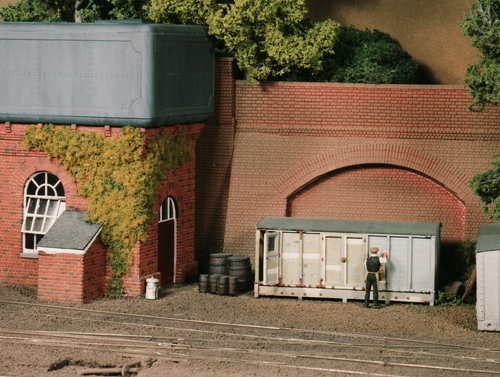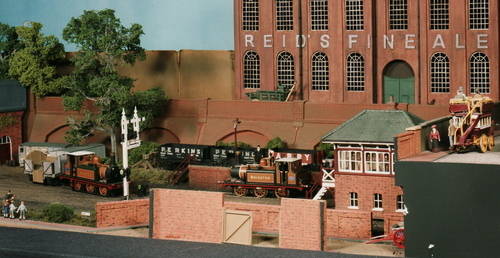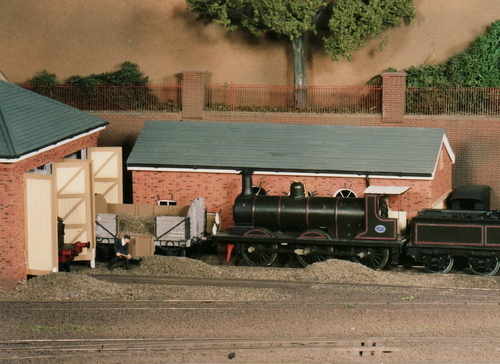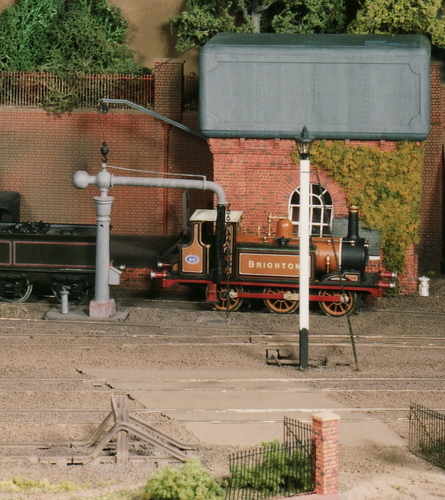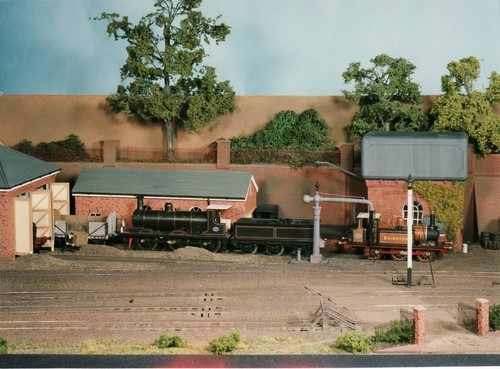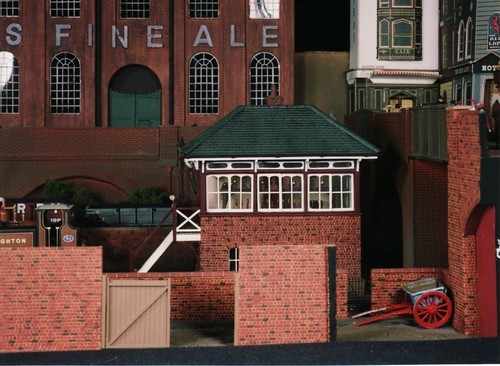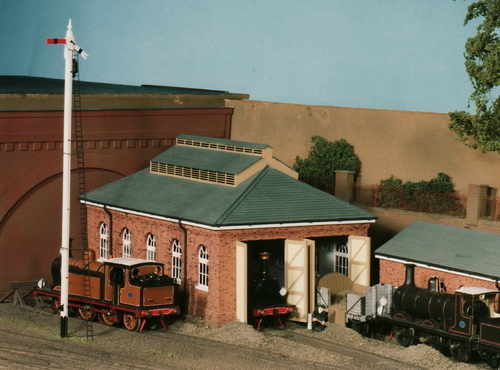 Emily Street Shed depicted a late-Victorian LB&SCR loco shed 'somewhere in South London', with scratch-built buildings based on actual prototypes and kit-built period stock in full Stroudley livery.
Built originally
by Graham Webb
as a minimum space modern image MPD, I bought the layout from him, turned the clock back 100 years, and the layout gradually evolved into the scene you see above.

The scenic part or the layout measured just 4 foot by 15 inches.

Emily Street Shed attended some 40 exhibitions between 1993 and 1999 and won a number of 'Best in Show' awards. I sold the layout in 1999, a decision I have regretted ever since! I still have some of the stock.

TRACKWORK:


00 gauge, scratch built using code 75 rail and copperclad sleepers.

BUILDINGS:
The Railway buildings, which were all scratch built, were based on LB&SCR prototypes –
Loco Shed – Littlehampton.
Workshops – Groombridge.
Water Tower – Heathfield.
Coaling Stage – Bo Peep (S.E.R.).
Signal Box – Lingfield.

The Brewery was a Langley Miniature Models kit, and the street buildings Supaquick kits.



STOCK:


All wagons, carriages and road vehicles were kit built, as were the locos apart from two Dapol "Terriers".



SIGNALS

and

YARD LAMPS

:
The
late 19th century LB&SCR
signals and yard lamps were based on actual prototypes and were scratch built from brass utilizing some components from MSE. They were fully operational and were, probably, the most difficult projects I have ever undertaken!

Bracket starter signal – Horley. Lower quadrant, slotted post with working bi-colour lamps and working revolving-target shunting signals mounted on the post.

Two aspect long post signal – Cooksbridge. Two-directional lower quadrant, slotted post signal with a single working bi-coloured and bi-directional lamp.

The revolving LB&SCR shunting signals, both ground and post mounted, were made from MSE components and again were fully operational with working lamps.



---
---
www

.
scenic

modelrailways
.

com
---