Layout - 'Colley Bay'
A 35'x15' U-shaped 00 layout to be build in three phases.
West Country theme inspired by Ilfracombe and Dawlish. 1950's era. Joint SR and WR.
Coastal scenery, including terminus and through stations, fishing harbour, cement works harbour, cliffs and beaches.
Phase 3 will include a large fiddle yard within a return loop.
NCE wireless DCC.
Phase 1
COLLEY BAY
(SR) and Phase 2
OVERTON JUNCTION
(WR) are now complete.
Workshop photos - photos of finished layout will be added shortly.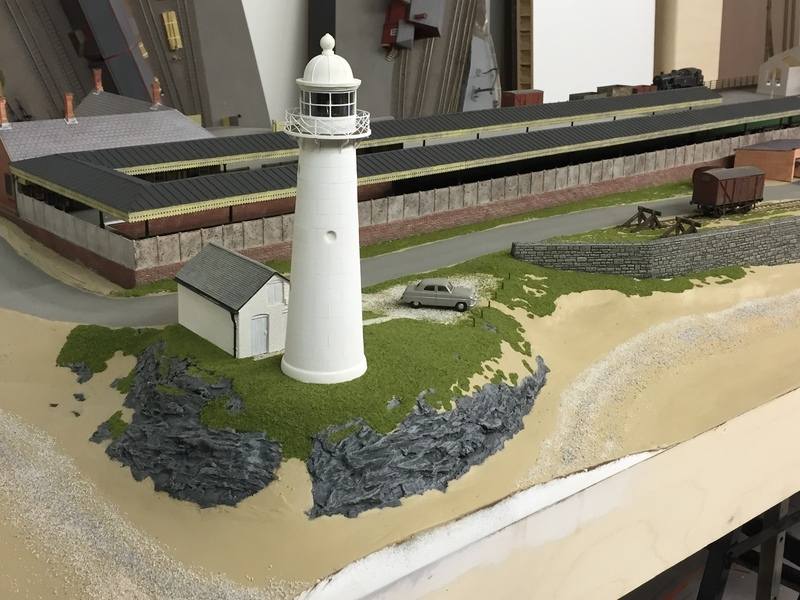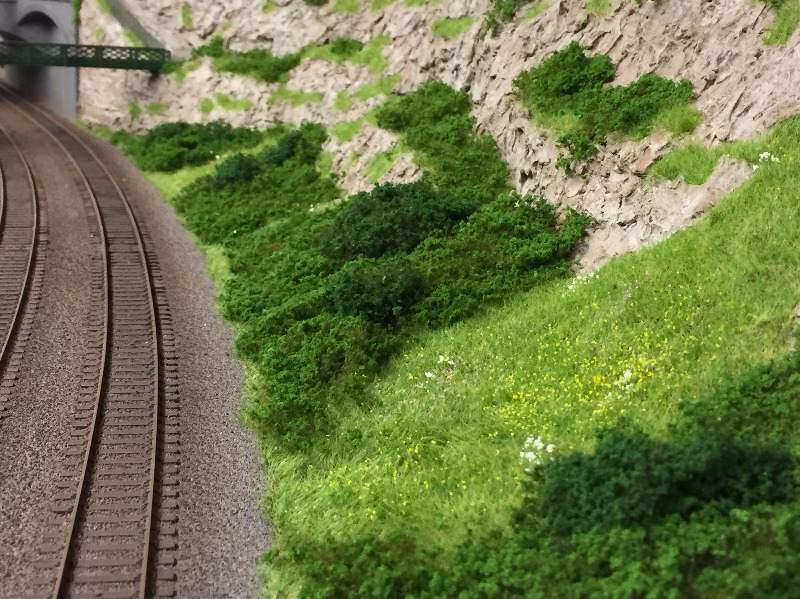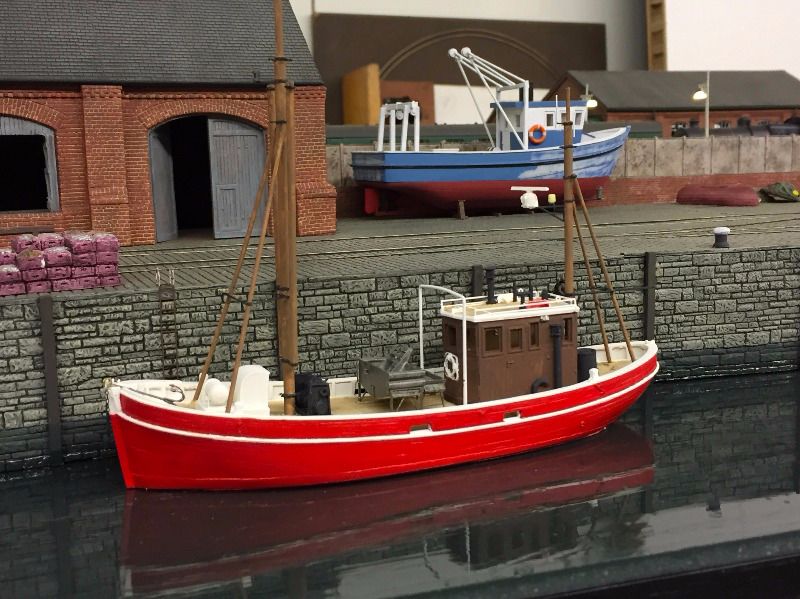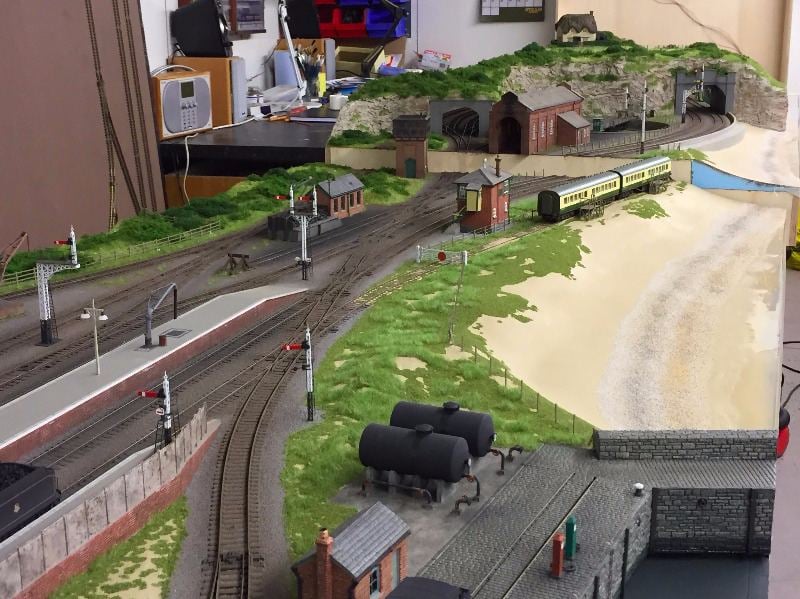 Baseboard - birch ply (CNC cut) - standard scenic model railways design with cutaway for beaches.
Trackwork - Peco code 75 with eloctrofrog points. Buffers - Peco.
Ballast - Woodland Scenics.
Point motors - Tortoise.
Turntable - Heljan.
DCC System - NCE.
Control panel
(temporary). Push button route selection.
Relay Boards - Heathcote Electronics.
Buildings and structures -
- Station building - modified Bachmann. Canopy - Ratio. Platforms scratch-built with Peco edgeing.
- Goods shed - Timber Tracks kit (C+L Finescale).
- Loco shed, water tower, signalbox, cottage - Bachmann Scenecraft.
- Dock shed - Townstreet kit.
- Coaling stage - bought second hand.
- Tunnel entrances, quayside and sea walls - scratch built. Quayside details - Langley Models and Harburn Hamlet.
- Lighthouse - Artitec kit (Langley Models). Flashing light unit - Heathcote Electronics.
- Other buildings and structures - Wills, Ratio, Bachmann Scenecraft, Harburn Hamlet, and others.
Lighting - RMlectronics. SR concrete platform lamps - Ratio fitted with mini-LEDs.
Signals - Scratch built using MSE parts.
Signalling system - Fully automated using Heathcote Electronics 'Bouncing Semaphore System' and infra-red sensor boards.
Shrubbery - Hekiflor.
Grass - Woodland Scenics scatter, Noch static grass, and Greenscene wild flower scatter.
Beaches and cliffs - foam board and lightweight filler. Sea - Woodland scenics products. Harbour water - Polycarbonate.
Boats - Trawler - Artitec kit. Others - Bachmann and Harburn Hamlet.